Although I've always understood censorship to be a bad thing, like everyone else — particularly other creators — I grew up believing copyright was beneficial for authors and culture.   It is only in recent years, as copyright maximalists have successfully lobbied for copyright terms extending into the realm of the ridiculous  that that I've come to understand just how harmful copyright law actually is, both for people and our culture.
Free thought and free speech are incredibly important for human beings. When writers dare not reference our own culture for fear of legal copyright repercussions, "copyright chill" leads to self censorship, which serves only to stunt our culture.
So much of our culture is shared in digital formats these days that the mainstream media industry developed and embraced "digital locks" in order to "protect" its investment in the media content it distributes.  Copyright law calls them ""Technological Protection Measures" (TPMs), but these measures used to control how we humans use our media an devices are commonly known as "DRM."
To those employing digital locks, DRM means "Digital Rights Management," because these producers, publishers, manufacturers and distributors are managing their intellectual property rights on the property they continue to control, even after we have purchased it.
To the rest of us, DRM is effectively "Digital Restrictions Management,"and what is being managed is us.
What is Digital Restrictions Management?

Digital Restrictions Management is technology that controls what you can do with the digital media and devices you own. When a program doesn't let you share a song, read an ebook on another device, or play a single-player game without an internet connection, you are being restricted by DRM. In other words, DRM creates a damaged good. It prevents you from doing what would normally be possible if it wasn't there, and this is creating a dangerous situation for freedom, privacy and censorship…

DRM gives media and technology companies the ultimate control over every aspect of what people can do with their media: where they can use it, on what devices, using what apps, for how long, and any other conditions the retailer wants to set. Digital media has many advantages over traditional analog media, but DRM attempts to make every possible use of digital goods something that must be granted permission for. This concentrates all power over the distribution of media into the hands of a few companies. For example, DRM gives ebook sellers the power to remotely delete all copies of a book, to keep track of what books readers are interested in and, with some software, even what notes they take in their books.
So it is no surprise that many mainstream publishing houses have embraced DRM, and early digital self publishing platforms required DRM. But authors and readers pushed back, and so today many independent authors and self publishers can choose to say "No" to DRM, when publishing.
In common with the rest of the mainstream media, traditional publishing houses are eager to reap the benefits of the new digital technology, while employing DRM in an attempt to turn back the hands of time and deny the benefits of digital innovation to every one else. Clinging to their outmoded business model, and worse, attempting to impose it on today's digital world, is very likely not going to end well for these corporate entities, as suggested by the npr article, E-Books Strain Relations Beween Libraries, Publishing Houses
Libreleft Books are published DRM free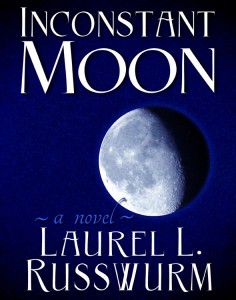 Like most self publishers, Libreleft publishes in as many formats and markets as possible, so it is possible that DRM may be applied without my my knowledge. In the event you purchase Inconstant Moon or any future Libreleft publication and find it is encumbered with DRM, Libreleft Books guarantees to replace it with DRM free copy.
One of the things I've been learning about in my self publishing adventure is DRM. We all encounter DRM every day in our digital world, but most of us don't recognize it. There are no warning labels, so even if we know what DRM is, we have no way of knowing if it is even present. When our digital media or devices don't work, it doesn't occur to us that the manufacturer or publisher deliberately degraded their products with DRM.
I've written a fair bit about the dangers of DRM, and much of my opposition to Canada's new copyright law was because it made DRM supreme. Following the lead (and substantial pressure from) the American Government, Canada and the UK have passed copyright legislation making it illegal to circumvent DRM — even to access material to which we are legally entitled. Such legislation makes it illegal to play a legally purchased DVD on a computer with a free software operating system, or to listen to, watch or read freely licensed or public domain books, music or movies on devices and platforms that employ DRM to prevent it.
Although Kindle reading devices are themselves encumbered with DRM, I decided that my debut novel, "Inconstant Moon" is not. My self-publishing imprint, Libreleft Books, will continue to publish this and all future offerings DRM-free. Readers are free to safely back-up their Libreleft books elsewhere. As well, you are free to use Calibre to convert your Libreleft Kindle eBook file to any other format.
In Amazon's product details section, DRM-Free eBooks are identified by: "Simultaneous Device Usage: Unlimited" so you can check to see if the e-book you are buying is DRMed.
[Caution: Since Amazon retains the legal right to access your Kindle, for your own protection, all your ebooks should be backed up elsewhere, just as all digital files you have an interest in keeping should always be backed up on different media or devices.]
Libreleft Books does not and will never digitally lock up any books with DRM (or TPMs).
Which is why I am proud to have Libreleft Books listed in "The Guide to DRM-Free Living" in the Literature: Individual Authors and Books section. The Guide is published by Defective by Design, a campaign of the Free Software Foundation
Self Publishers can choose to publish DRM-Free because it gives us the freedom to choose.
More on DRM
For more information about DRM and how to avoid it, read the Guide to DRM-Free Living.
TechDirt: Nina Paley "Librarians And Readers Against DRM [Updated]"
From Publisher's Weekly, "A Whip to Beat Us With" by Cory Doctorow on the perils of DRM (also known as TPMs)
Author Culture "Authors Against DRM" by Tommie Lyn
Disruptive Conversations: As An Author, Why I Truly Hate Ebook DRM
Teleread: It is Now Illegal to Break DRM on E-Books in Canada!
Digital Copyright Canada: Russell McOrmond on DRM
interweb freedom: DAY against DRM: Video
Laurel L. Russwurm: These Boots Aren't Made for Walkin'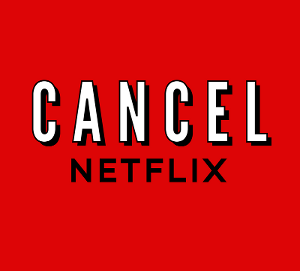 Laurel L. Russwurm: C-11 ~ Criminalizes TPM circumvention without Warning Canadians
Defective By Design: #CancelNetflix: Arrested Development isn't the only thing they screwed up
EFF's Formal Objection to the HTML WG Draft Charter
laurel L. Russwurm: Tell the W3C "No DRM"
Cory Doctorow: What I wish Tim Berners-Lee understood about DRM